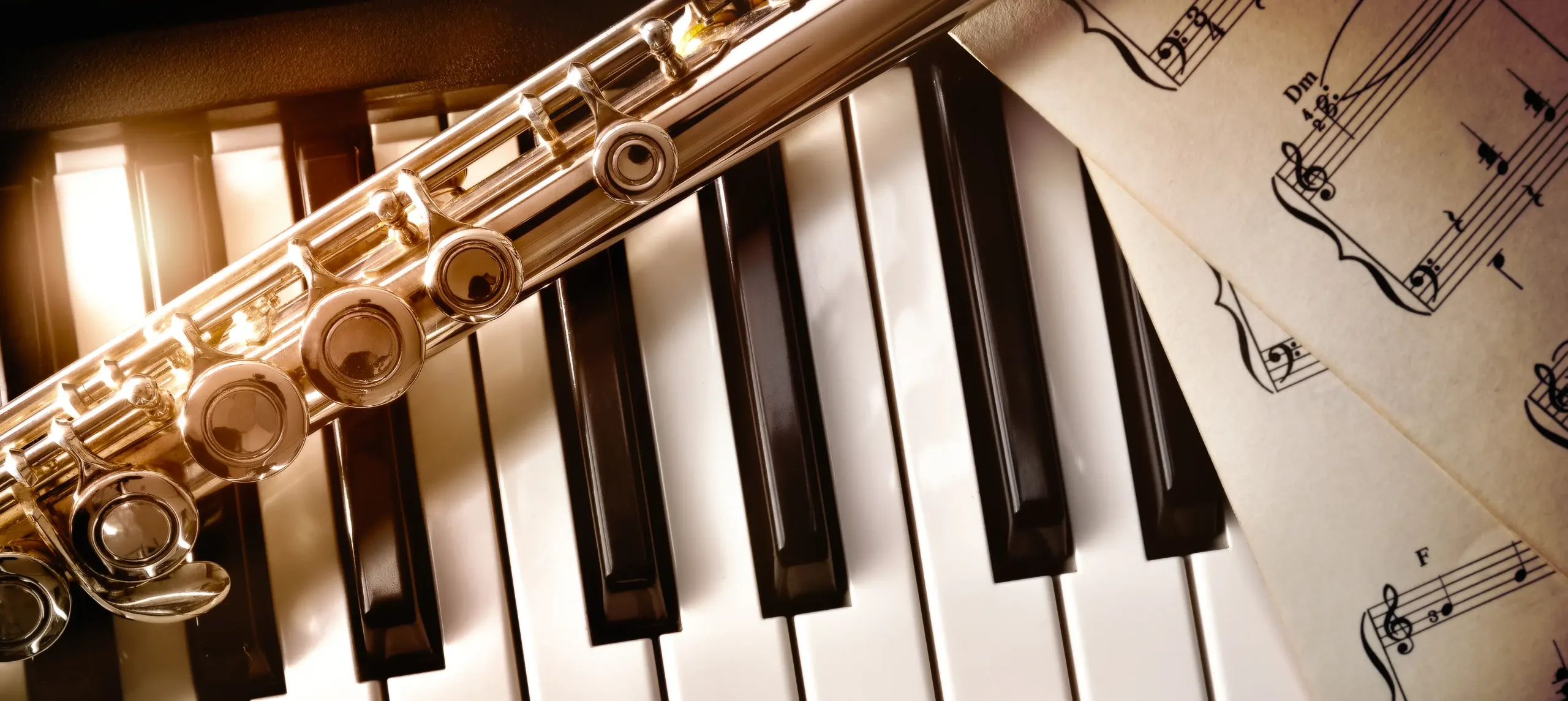 Eskay's Music Lessons provides
music lessons in-home and virtually.
Serving the greater Nassau County region including the towns of Syosset, Plainview & Jericho, NY
Eskay's Music Lessons teaches piano, voice, guitar, violin, flute, clarinet, viola, ear training, music theory, music history, composition, and song writing in the comfort of your home.
We ensure that students' musical interests are matched with the right teachers.
Our goal is to educate and make music fun for students of any age and all levels.
Learn About & Create Music
Our Music Teachers
Our teachers are enthusiastic, dynamic individuals who are passionate about teaching music. Each teacher has been carefully selected by Sarah, has attended a music program at a top university or conservatory, and is highly regarded as a teacher and performer. All of our teachers have undergone rigorous background checks. Learn more about our teachers!
APPROACH
A charismatic adult is someone with whom children identify and from whom they gather strength."
Educators play an important role in determining a child's sense of self-worth. A positive attitutde causes a chain reaction of positive events, outcomes and thoughts. A teacher's positive attitude is a catalyst and it generates extraordinary results.
Music education improves cognitive abilities and strenthens the brain's attention networks. It teaches students how to work in a collaborative environment, which teaches them patience, how to think critically, make decisions and develop listening skills. Music making builds a sense of community.
WHAT OUR STUDENTS SAY
"My son has been enrolled in Eskay's music for several months. Sarah Khan has been wonderful and very helpful in getting him enrolled. His teacher Dillon has been patient and very gentle with my son who has never played piano. I would highly recommend them to anyone looking for a piano teacher."

"My kids have been taking lessons with Eskay's Music Lessons and they have been so awesome! Bennett is an amazing pianist and teacher – he is so patient with my 10 year old and Lauren is a fantastic vocal coach for my 14 year old! My kids actually look forward to the lessons and I already see so much growth in a couple of weeks."

"My daughter Kaia has been taking clarinet lessons through Eskay's Music Lessons for 7 months now. Sarah has been great with scheduling and set us up with Ju. We are super happy with the pairing. Kaia is progressing really well with significant improvement so far. She has a great relationship with Ju and gives constructive notes. I highly recommend!"

"Eskay's virtual music lessons have been a bright and beautiful light of hope for my girls during this pandemic! The glorious sound of piano, flute, singing, and laughter and smiles fills our home! The lessons that my girls have with Sarah and Alex have built confidence, joy, a camaraderie with one another, tremendous technical musical skills, and have deepened their love and passion for music! Finding Eskay's Music Lessons has been a blessing!"

"Sarah and Samantha have done an amazing job teaching my daughter to play the piano. We started with learning the keys, basic exercises, and now we've moved on to simple song. I couldn't be happier with their communication, positivity, and love for music. I am a teacher myself and know how hard it is to teach through a screen and they've done a great job. Samantha was able to keep my daughter's attention, teach, and reward her with stickers that she was so happy to receive via snail mail. Thank you for everything Sarah and Sam!!"

"My son, David's experience with Katherine has been incredible. He has greatly progressed in his voice lessons and loves following along with his music book. I would 100 percent recommend Sarah Khan and Katherine at Eskay's Music Lessons for your child."

"Eskay's music lessons are phenomenal. My three children look forward to their piano lessons each week. Their instructor Zach makes music lessons fun and he adjusts his teaching style to each of my children's needs, which was important to me. This makes it enjoyable for them as they continue to learn and improve while having a great time. I highly recommend!"

"Sarah and Zach are amazing! Zach teaches our 10 year old violin and our 12 year old piano. He's super talented, patient and is a natural connecting with kids. Both kids are beginners and are shy, but Zach brings out the best in both of them. He does not make them feel bad or embarrassed when they don't play well. Sarah has been a tremendous help setting us up for lessons. She's easy to reach, detailed oriented, flexible and makes great recommendations to ensure we have the best experience. We are super grateful to have connected with Eskay's Music Lessons"

"My 10 year and 8 year old have been with Eskay's Music Lessons for 4 years. We have had a positive experience and my children continue to progress with their teacher Zach. He is very patient and works well with children. He also works with my kids to teach them contemporary songs they like which keeps them engaged. I would recommend Eskay's. Sarah, the owner, is very organized and pays attention to details to ensure our lessons go smoothly."

"My son Navid started taking piano lessons with Zach at Eskay's Music Lessons a year and a half ago. Sarah placed Navid with Zach and it was an instant connection! Our son can't keep his hands off the keyboard! Zach has been able to meet weekly with Navid over Zoom since March of 2020 and he is thriving more than ever! I recommend Zach, Sarah and Eskay's Music Lessons to any parent without reservation."

CONTACT US
If you have any questions regarding working with us, joining our team, or media coverage please get in touch. We would love to hear from you!
T: (516) 415-1825