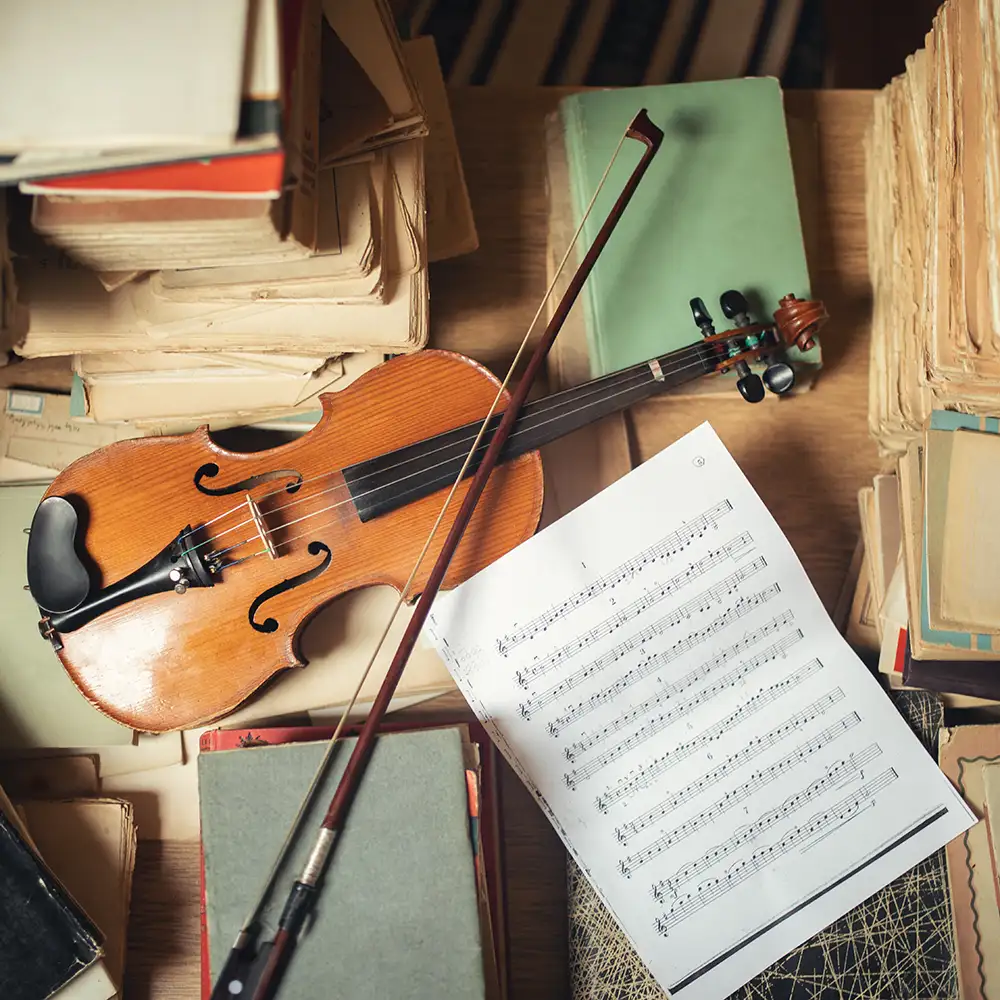 Learn about the fascinating history of music.
Music history lessons with Eskay's seek to enrich our students with the teachings of the various generations of music through various cultures. Our lessons cover a wide range of time periods and genres such as pop, musical theater, rock & roll, classical and more! Students will learn about impactful composers and musicians who defined their time periods, as well as the cultural and social context that often surrounded them.
Music and history often can go hand in hand, some of the most historical portions of the world's culture have been defined, at least in part, by music. Similarly, our music history lessons can be paired seamlessly with any voice or instrument lesson provided by Eskay's! Pairing music history with your other lessons can provide a further level of comprehension and creates an overall more enriched music student. Contact us today to learn more about our music history lessons!