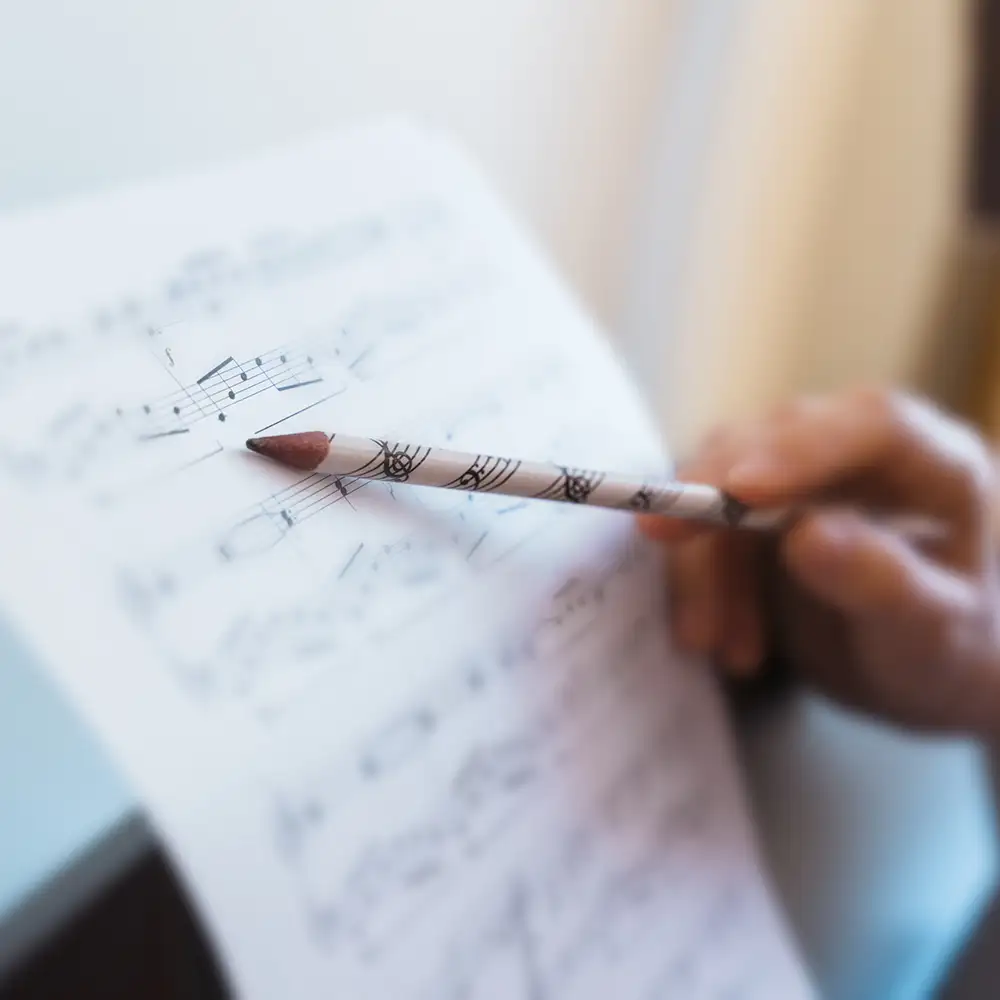 Learn music theory to gain an in-depth knowledge of music.
Music Theory lessons with Eskay's places an emphasis on enhancing our student's understanding of music as a whole. Our lessons seek to teach the students about why music works the way it does and how to experiment and change different styles and genres. Lessons are focused on musical analysis, sight-singing, harmonization of melodies and more. Similarly, Eskay's call help students prepare for the AP Music Theory Exam given in High School.
Music theory can be of significant value to budding musicians as you go in-depth on the meaning and history behind the melodies. Mastering the concept of music theory will allow you to produce music easier and help you become a more well-rounded creator. Similarly, our music theory lessons can be paired seamlessly with any voice or instrument lesson provided by Eskay's! Pairing music theory with your other lessons can provide a further level of comprehension and creates an overall more enriched music student. Contact Eskay's Music Lessons to understand more about the gift of music!