Piano Lessons
Learn to play piano in the comfort of your home or online.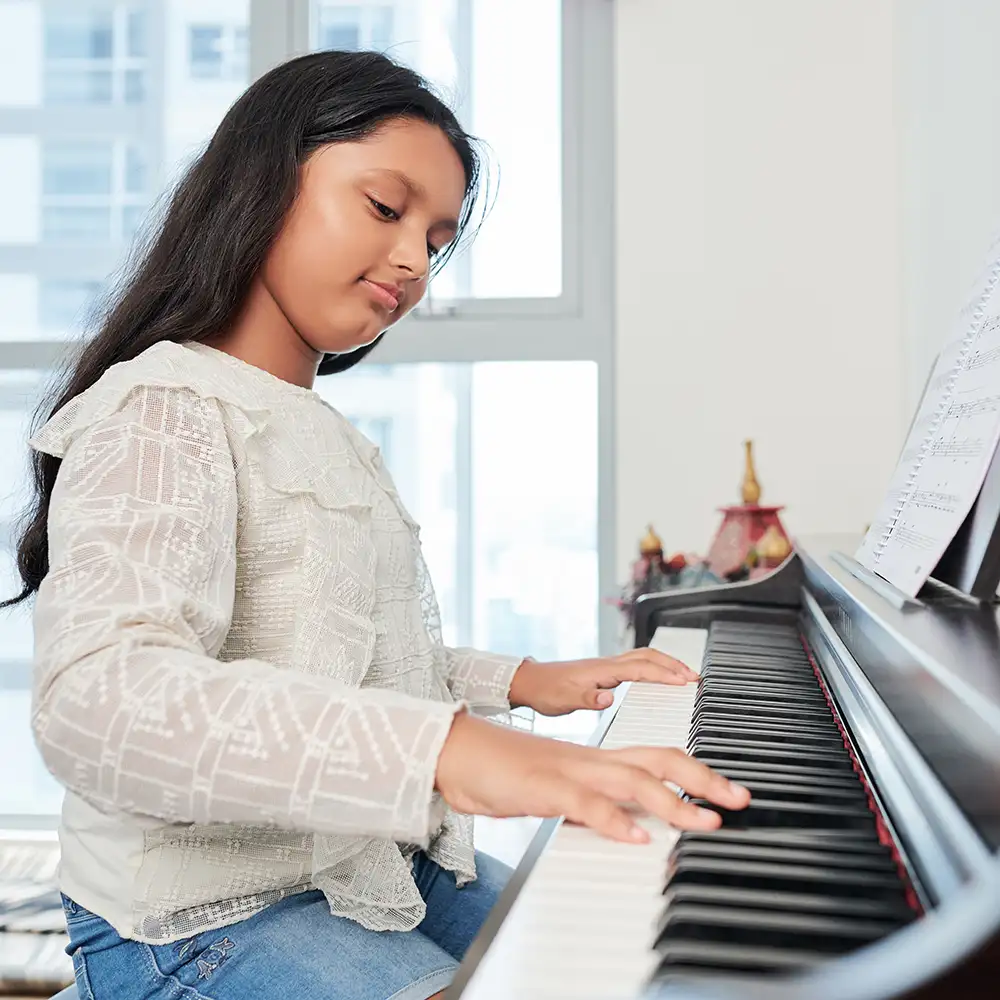 Serving the towns of Syosset, Plainview, Jericho and the surrounding Nassau County region; piano lessons at Eskay's seeks to provide a fun, informative, and customized lesson plan for students beginning as early as age 4 and up! There is no one-size-fits-all method of piano instruction. We ensure that our students are matched with teachers who equally share their musical passions and goals. Whether you are new to the instrument or a seasoned player, we have the right teacher for you!
Students do not need an actual piano at home before starting lessons, a full size keyboard is all that is needed. Styles of piano lessons offered include pop, rock, classical, contemporary & jazz. Eskay's can prepare your student for competitions such as NYSSMA and the Associated Board of the Royal Schools of Music (ABRSM). Teachers can also prepare students for auditions such as college admissions. Contact Eskay's Music Lessons to start enjoying the piano!
In-Home Piano Lessons
In-person lessons allow our students to gain the necessary one-on-one mentoring to begin their musical journey. Teachers will come to your house on a weekly basis so you can learn the piano in the comfort of your own home! Lessons are taught in 30, 45 or 60 minute sessions, varying on the students piano playing experience. We recommend beginners start with 30 minute lessons to familiarize themselves with their teacher to establish their goals and desired teaching method. As the student familiarizes themselves with the piano and begins to learn the fundamentals, lessons can be extended to 45 or 60 minute sessions which will include more material.
Virtual Piano Lessons
Eskay's is proud to offer virtual lessons in addition to our in-person option. Similar to in-person, online lessons are taught in 30, 45 or 60 minute sessions. Our one-on-one online music lessons gives the student ample attention and allows for attention to detail. Regardless of ability or prior experience, our teachers take an individualized approach to each of our students musical journey. Our online piano lessons seek to allow you to practice wherever you can, so long as you have your keyboard or piano ready! Online lessons are conducted over Zoom.