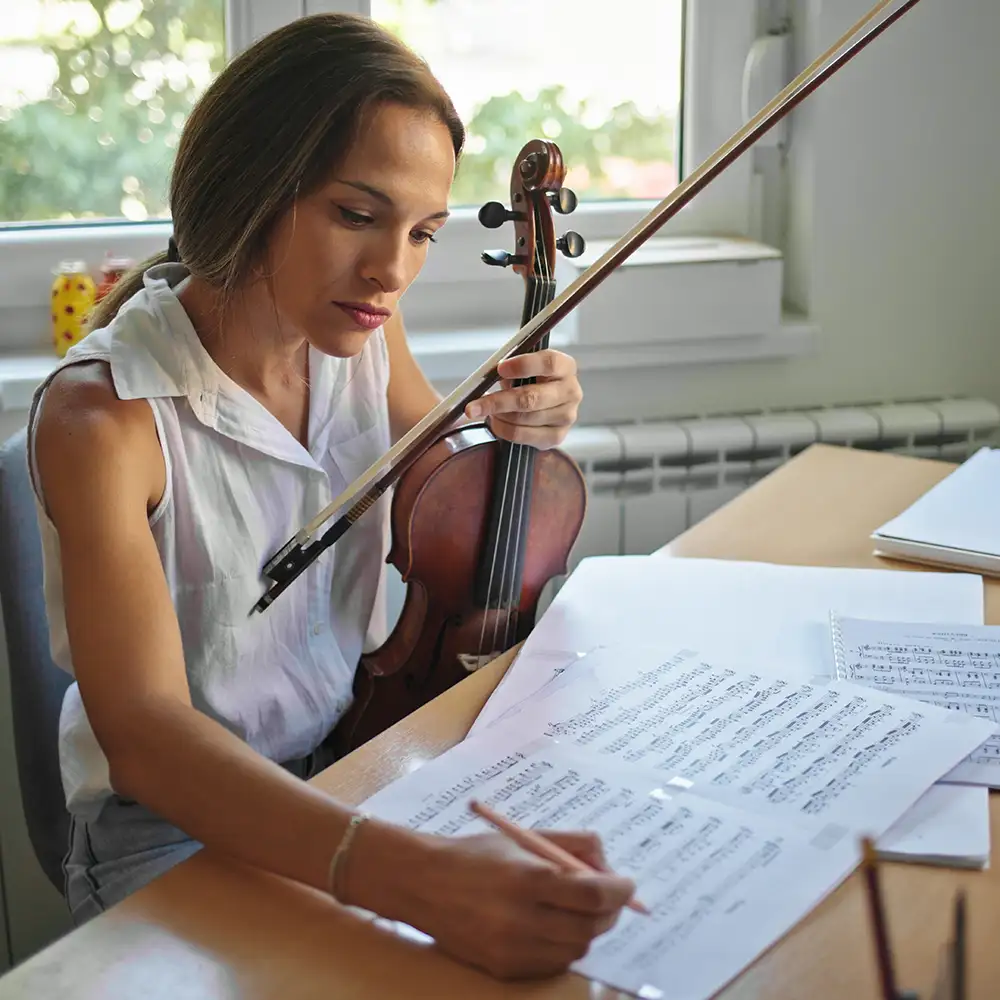 Create your own unique music.
Who hasn't dreamt of writing their own creative masterpiece? With Eskay's music lessons, you can dive into the art of music composition! Students have multiple reasons why they would want to attend music composition lessons. Wanting to compose music that clearly expresses yourself and your emotions is one of the most common reasons to attend our music composition classes.
With Eskay's music composition lessons, students will gain the necessary skills to pursue careers in composing, whether it be as a freelancer or for a large television & movie company. Similarly, our music composition lessons can be paired with any voice or instrument lessons offered by Eskay's! Pairing music composition with your other lessons can provide a further level of comprehension and creates an overall better student. Whatever your reason, music composition lessons with Eskay's allows you the creative freedom to work with our teachers and begin your music composition journey! Contact Eskay's Music Lessons and get started writing your own music!