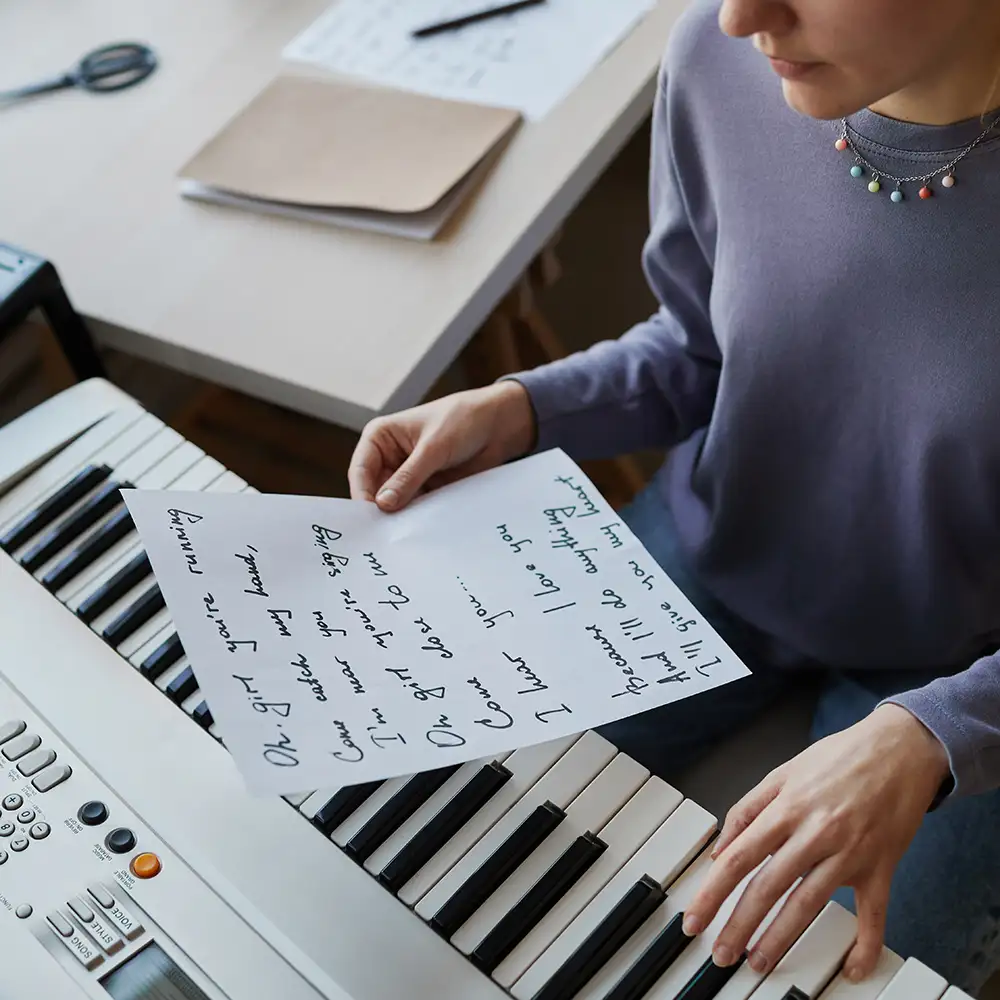 Express yourself with your own lyrics.
Ready to write that song in your soul down on paper? Eskay's provides in-depth lessons for writing songs, which cover aspects such as; melody, harmony, rhythm, and of course lyrics. Students will work with our professional teaching staff to design their very own catchy and ear catching melodies, while also creating chord progressions and writing lyrics that correctly communicate the student's message. Students will review some of the fundamentals of writing songs, building your knowledge as you progress week-to-week. By the time you've mastered the art of song writing, you'll have gone through the process of writing your own song, working with pitch, melody, chord progressions and more.
Lessons can also be paired with any instrument or voice lesson offered by Eskay's! Pairing song writing with your other lesson can provide a further level of comprehension and creates an overall better music student. Contact Eskay's Music Lessons to start your song writing journey!