Virtual Music Lessons
Our talented music teachers can come to you via Zoom so you can enjoy virtual music lessons in the comfort of your home.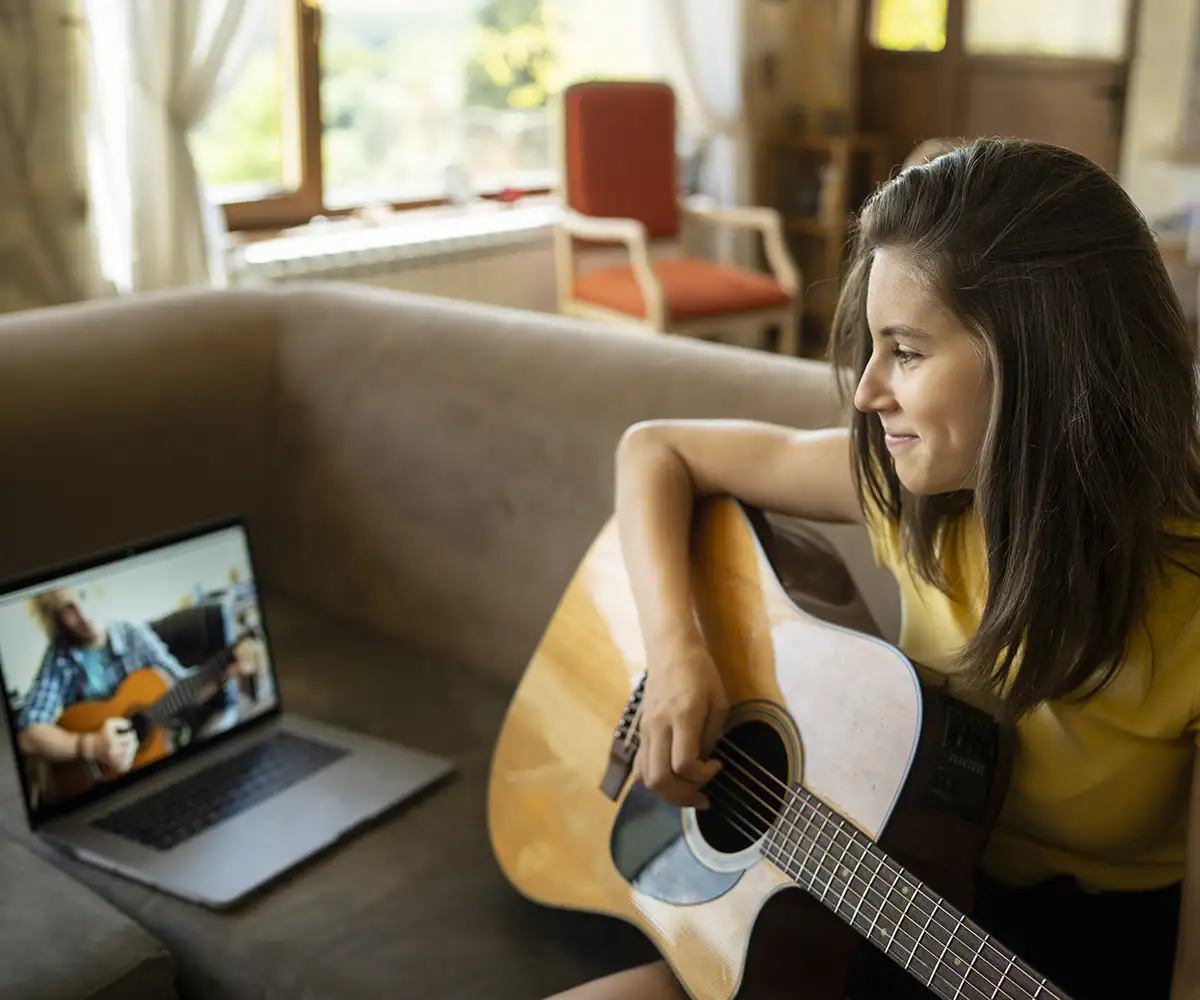 With our online music lessons, Eskay's allows our teachers to connect with a broader audience of students on and outside Long Island. Contrary to in-person lessons, Eskay's virtual music lessons can be conducted from wherever you are. Just use the Zoom application to join your virtual lesson by one of our music teachers. You can learn more about and download Zoom at this link. Our knowledgeable music teachers will help you setup your device, such as your desktop computer, laptop, tablet, or even your phone to receive your lessons via Zoom. All you need is a Zoom app and you can start your musical journey from any location.
Why Choose Online Music Lessons?
The benefits of virtual lessons are extensive, but perhaps none greater than the ability for students to record their lessons and play them back at their own leisure. This allows you to critique your techniques but also admire how much you've improved on a week-to-week basis. Eskay's takes pride in offering virtual lessons to our students to accommodate their busy schedules. Interesting in trying it out? Contact us to sign up for your first virtual lesson!